Welcome to The Wiki + The Divine
Every ninety years, twelve gods incarnate as humans. They are loved. They are hated. In two years, they are dead. Welcome to THE WICKED + THE DIVINE, where gods are the ultimate pop stars. But remember: just because you're immortal, doesn't mean you're going to live forever.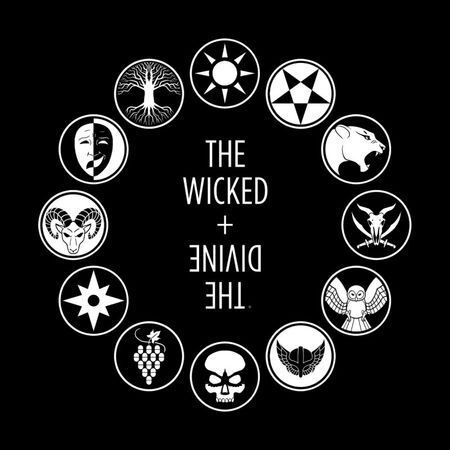 The Wicked + The Divine is a comic series by Kieron Gillen, Jamie McKelvie, Matthew Wilson and Clayton Cowles, and is published monthly by Image Comics. This wiki currently contains 122 articles and 287 images. If you're new to Wikia, check out the help pages before getting started.
WARNING: This wiki contains spoilers. Proceed with caution.
Ad blocker interference detected!
Wikia is a free-to-use site that makes money from advertising. We have a modified experience for viewers using ad blockers

Wikia is not accessible if you've made further modifications. Remove the custom ad blocker rule(s) and the page will load as expected.